ELECTRICAL MANUFACTURER'S REPRESENTATIVE
Representing most renowned and trusted Manufacturers in USA
BURGOYNE ELECTRICAL SALES BURGOYNE ELECTRICAL SALES
Since 1972 it has been our purpose to serve the Metropolitan New York, New Jersey area as the premier manufacturer's representative. The manufacturers, which we represent, are the highest quality and are leaders in their respective markets. Please allow us the opportunity to help you when specifying products from the listed manufacturers.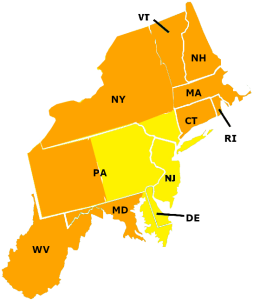 As far as coverage is concerned,  Burgoyne Electrical sales covers the NY/NJ Metropolitan area, the Eastern portion of PA and Delaware.
Contact us to get a call back and a personalised no obligation quote.